File Setup for Reverse Bound Books
Introduction

A binding style called reverse binding is used for books with right-to-left content. When the book is closed and you are gazing at the front cover, the spine is on the right side, and the pages open on the left.
This format is commonly used with languages such as :
Arabic
Hebrew
Kurdish (Sorani)
Persian/Farsi
Urdu

These language books' text runs from the right side of the page to the left. It will be necessary to arrange the files for printing differently from how a typical left-to-right bound book would be.
Books PDF

Reverse page order should be used to arrange the pages.

The last page of text should be presented as the first page of the PDF and the first page of the text presented as the last page of the PDF.
The same guidelines and regulations apply to both coloured and black-and-white books.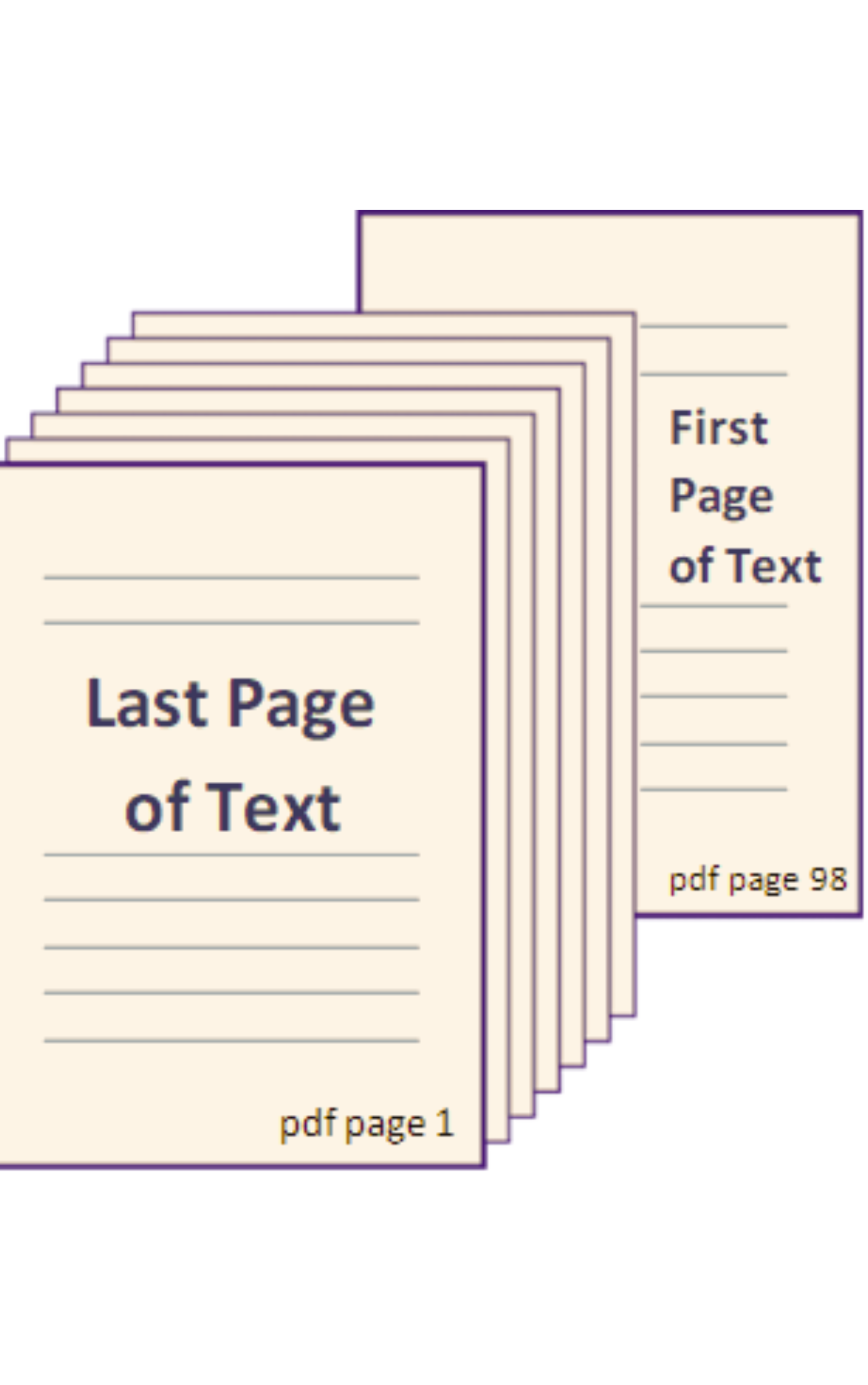 To prevent an undesirable shifting of the pagination of the internal material, PDFs must be delivered with an even number of pages.
Cover Design
Every cover is manually made by our team after we get a new book in one of the languages mentioned above. The cover will be created by our Pre-Media team.

Related Articles

Preparing your Book

Introduction Now that you have downloaded the template based on your liking, made styles for your book and selected the fonts to be used. Now comes the time when you need to start writing or copying text into your file. Create Front Pages Create your ...

Starting Guide and Templates

Introduction When you publish a book with Writat, you have to upload the final PDF file of the book. This file should contain the opening pages, body matter and closing pages. So that you do not have issues in creating a file, below are various ...

Guide to Using Fonts

Fonts We suggest you restrict to general used fonts like Times New Roman & Arial. However, for the body text of your chapters, we suggest you use the following fonts Garamond Palatino Linotype Baskerville Old Face Centaur You may also try using other ...

Book Cover

Introduction The dimensions of a cover and its design vary a lot depending on the size and number of pages in your book. Generally, this is where almost every non-computer savvy writer gets stuck and is unable to design and set his own book cover. To ...

Using Styles for your Book

Introduction We strongly suggest you download and use our templates to write your book. Using the template will make sure that there are no errors in the file and it will go through our check smoothly. Working With Styles When you download our ...